You are here
Back to top
Keto Diet for Beginners 2018: Low Carb, High-Fat Recipes for Losing Weight, Heal Your Body and Regain Confidence (Lose Up to 20 Pounds in 3 Weeks) (Paperback)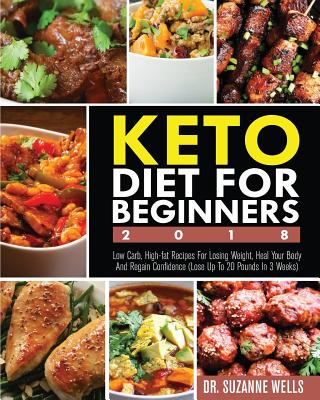 Description
---
The Ketogenic Diet sounds really good, so how do you start?
This book will give you the actionable tips and ways to get you started on the ketogenic diet, providing you not only with the why but more importantly, the how to kick off this ketogenic diet program.
In Ketogenic Diet for Beginners 2018 Cookbook you.