You are here
Back to top
The Complete Idiot's Guide to the U.S. Constitution (Paperback)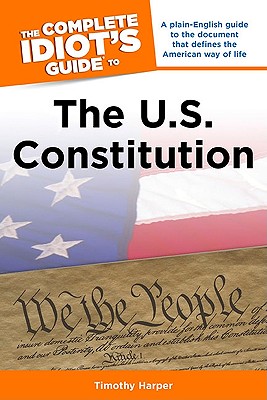 Description
---
"The living document that changed the world."
One of the most revered, imitated, and controversial government documents in the world, the U.S. Constitution serves as the foundation for the American government and shapes the lives of Americans every day. But how many know its history and the impact it's had on American laws and practices throughout history? This guide serves as the most current and accessible handbook to this all-important document.
Covers the document itself, as well as controversial interpretations and decisions.
About the Author
---
Tim Harper is an attorney and professor of journalism at the School of Journalism, Columbia University. His work as appeared in dozens of magazines and newspapers, including "Atlantic Monthly, Forbes, Time, Glamour, Seventeen, New York Times, Newsday, Financial Times, Washington Post, Chicago Tribune, Boston Globe, Denver Post," and "Dallas Morning News." He is the author of over a dozen books and anthologies.