You are here
Back to top
Lake Flato: Buildings and Landscapes (Paperback)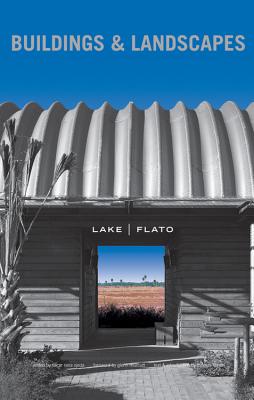 Description
---
Winner of the 2004 AIA Firm of the Year Award, Lake/Flato has been designing practical buildings since 1984. These are buildings whose ingenuity and craftsmanship merge tradition with new technologies. Their work seeks a modern vernacular yet builds upon the traditions of regional architecture by adapting local materials and craft to build well-sited structures that recognize the need for comfort and a strong connection to nature.
As William Turnbull wrote in his foreword for Lake/Flato?s 1996 monograph, "nothing sensual or exotic, no visual fireworks of fashion, just architecture that intrigues the mind, delights the soul, and refreshes the eye with its elegant detail and simplicity".
About the Author
---
Thomas Fisher has served as the Dean of the College of Architecture and Landscape Architecture at the University of Minnesota as well as a professor in the Department of Architecture, since 1996. Prior to becoming the Editorial Director of Progressive Architecture, he served as its Executive Editor and its Technics Editor. Before joining the magazine staff in 1982, he served as a designer and project manager in architectural firms and state government. He has published over 200 major articles in various magazines and journals and several chapters and introductions in books. He has lectured widely at schools of architecture and professional societies, and has served on many design juries and academic and professional committees.Oscar Riera Ojeda is an editor and designer. He is the creator of many architectural books including the Single Building series, Ten Houses series, Contemporary World Architects series, and Architecture in Detail.