You are here
Back to top
Summary of Grit: Includes Key Takeaways & Analysis (Paperback)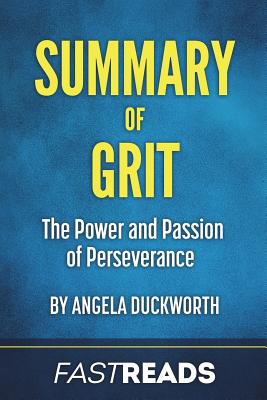 Description
---
PLEASE NOTE:
This is a summary, analysis and review of the book and not the original book. In Angela Duckworth's New York Times bestselling book
Grit: The Power of Passion and Perseverance,
she offers a systematic approach to finding success that discards the antiquated concept being "gifted" and instead focuses on rewarding hard work and cultivating the GRIT to push through adversity. This
FastReads Summary & Analysis
offers supplementary material to
Grit
to help you distill the key takeaways, review the book's content, and further understand the writing style and overall themes from an editorial perspective. Whether you'd like to deepen your understanding, refresh your memory, or simply decide whether or not this book is for you,
FastReads Summary & Analysis
is here to help. Absorb everything you need to know in under 20 minutes
What does this FastReads Summary & Analysis Include?
Executive Summary of the original book
Key Takeaways
Chapter-by-chapter synopses
Exposition & Analysis
Original Book Summary Overview
In her book
Grit: The Power of Passion and Perseverance,
author Angela Duckworth brings our attention to this lesser-known psychological trait called grit. Grit has two components: passion and perseverance. Passion means having enduring interest in the job you are doing. Perseverance means being persistent and never giving up. In the book, Duckworth shows how grit is important in understanding the psychology of achievement.
BEFORE YOU BUY:
The purpose of this
FastReads Summary & Analysis
is to help you decide if it's worth the time, money and effort reading the original book (if you haven't already). FastReads has pulled out the essence-but only to help you ascertain the value of the book for yourself. This analysis is meant as a supplement to, and not a replacement for,
Grit.