You are here
Back to top
Abraham Lincoln and Treason in the Civil War: The Trials of John Merryman (Conflicting Worlds: New Dimensions of the American Civil War) (Paperback)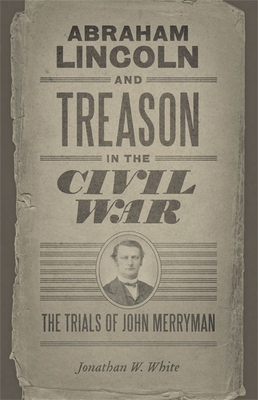 $24.64
Description
---
In the spring of 1861, Union military authorities arrested Maryland farmer John Merryman on charges of treason against the United States for burning railroad bridges around Baltimore in an effort to prevent northern soldiers from reaching the capital. From his prison cell at Fort McHenry, Merryman petitioned Chief Justice of the Supreme Court Roger B. Taney for release through a writ of habeas corpus. Taney issued the writ, but President Abraham Lincoln ignored it. In mid-July Merryman was released, only to be indicted for treason in a Baltimore federal court. His case, however, never went to trial and federal prosecutors finally dismissed it in 1867.
In
Abraham Lincoln and Treason in the Civil War,
Jonathan White reveals how the arrest and prosecution of this little-known Baltimore farmer had a lasting impact on the Lincoln administration and Congress as they struggled to develop policies to deal with both northern traitors and southern rebels. His work exposes several perennially controversial legal and constitutional issues in American history, including the nature and extent of presidential war powers, the development of national policies for dealing with disloyalty and treason, and the protection of civil liberties in wartime.
About the Author
---
Jonathan W. White is an associate professor of American Studies and a fellow at the Center for American Studies at Christopher Newport University.